Garden Spot Village Train Club
Description
Who: Our Club consists of approximately 28 Residents of Garden Spot Village who bring a variety of talents to the group. We meet on the 2nd Tuesday of every month for discussion of projects under way and any future plans in the making.
Layouts: Currently, there are three layouts as follows:

Lionel 'O' Gauge layout operated by the Lionel 'Legacy' system consisting of 2 Mainlines (an Upper and Lower track), a Trolley line, a Gang Car track, a functional Hot Air Balloon featuring Garden Spot Village, a Drive-In Movie Theater, a Ford Dealership Showroom, a Logging Operation, and more.
'HO' gauge layout operated by the Digitrax DCC system consisting of 4 Mainlines, Thomasville with Thomas the Tank Engine and friends ( Percy & Emily) where Thomas talks with the children (See 'Thomasville' on Menu), an operating Turntable with a 12 stall roundhouse. 2 Trolleys on a single track, a Gang Car, a 'Camera' train which displays on a 55″ TV the view as seen from the locomotive's cab, an elevated commuter line with 2 trains on the same track, and more. This layout is capable of running 9 trains at the same time in addition to the trolley and elevated lines.
A figure 8 'HO' gauge layout with a replica of the De Witt- Clinton which had its inaugural trip in August of 1831 between Albany and Schenectady, New York.

All layouts have very detailed scenery.
Run Times: See Events Menu.  Also, we operate for Special Group functions (ex.: School Groups) when date & time arrangements can be worked out, and we support GSV's 'Look & Learn' Sessions.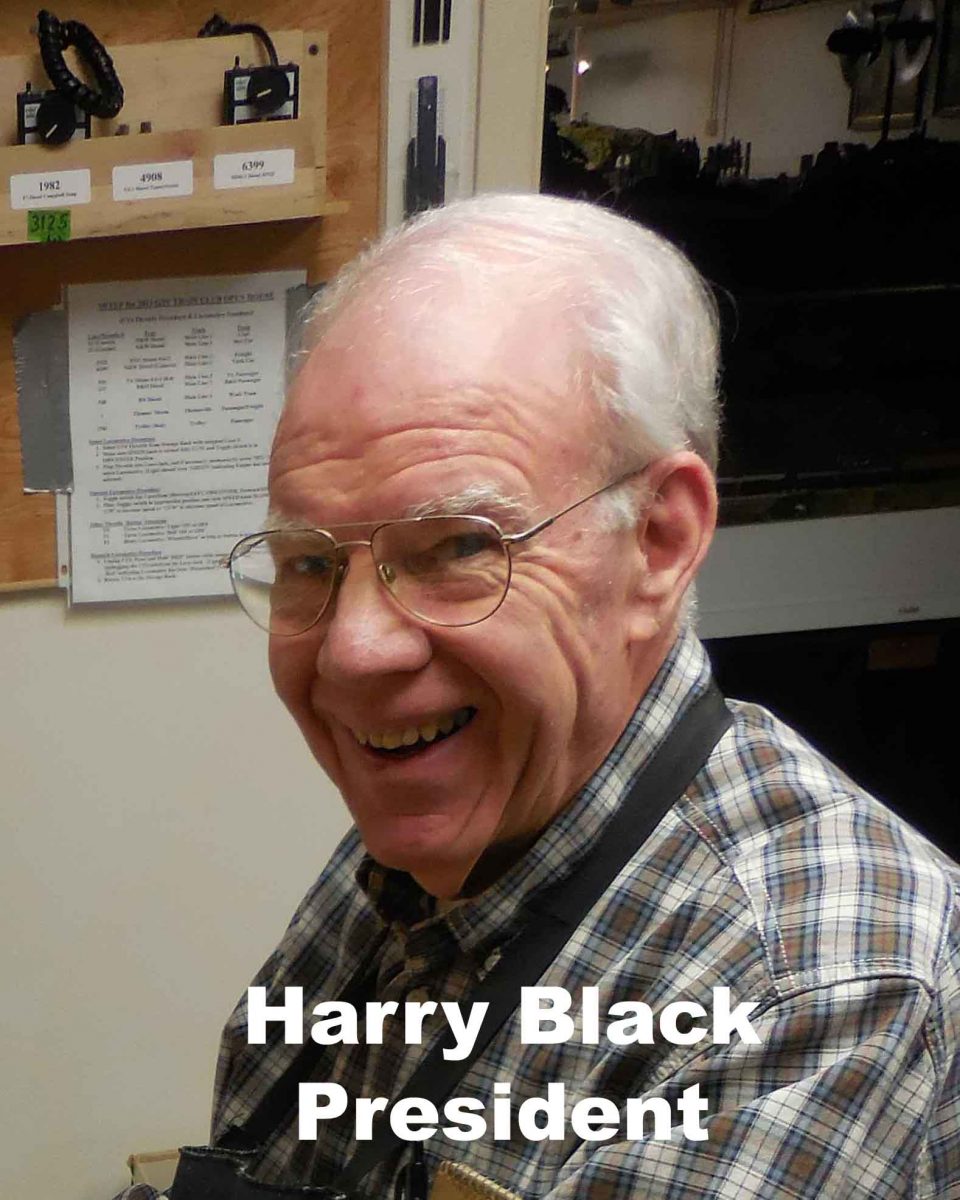 Location
We are located in the Basement of the Garden's West Apartment Wing, 433 S. Kinzer Avenue, New Holland, PA 17557
717- 355- 6000