Garden Spot Village Train Club
Events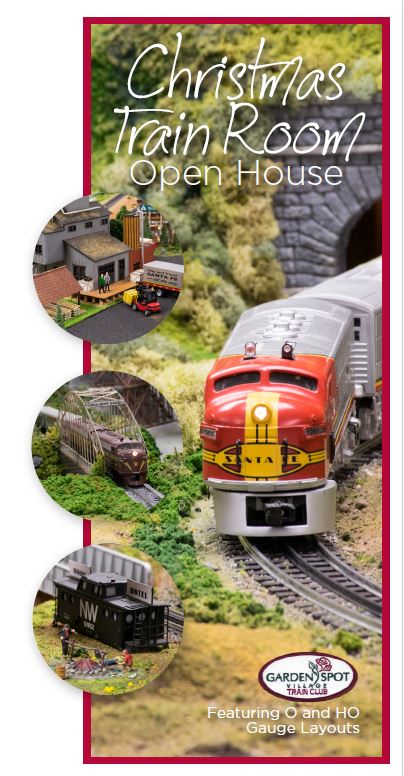 All Public Open House
2023 Dates
Hours 1:30-4:00 PM
Mar. 25   Saturday
Jun. 24   Saturday
Sep. 30   Saturday
Nov. 25   Saturday
Dec. 2     Saturday
Dec. 9     Saturday
Dec. 16   Saturday
  Dec. 23   
Saturday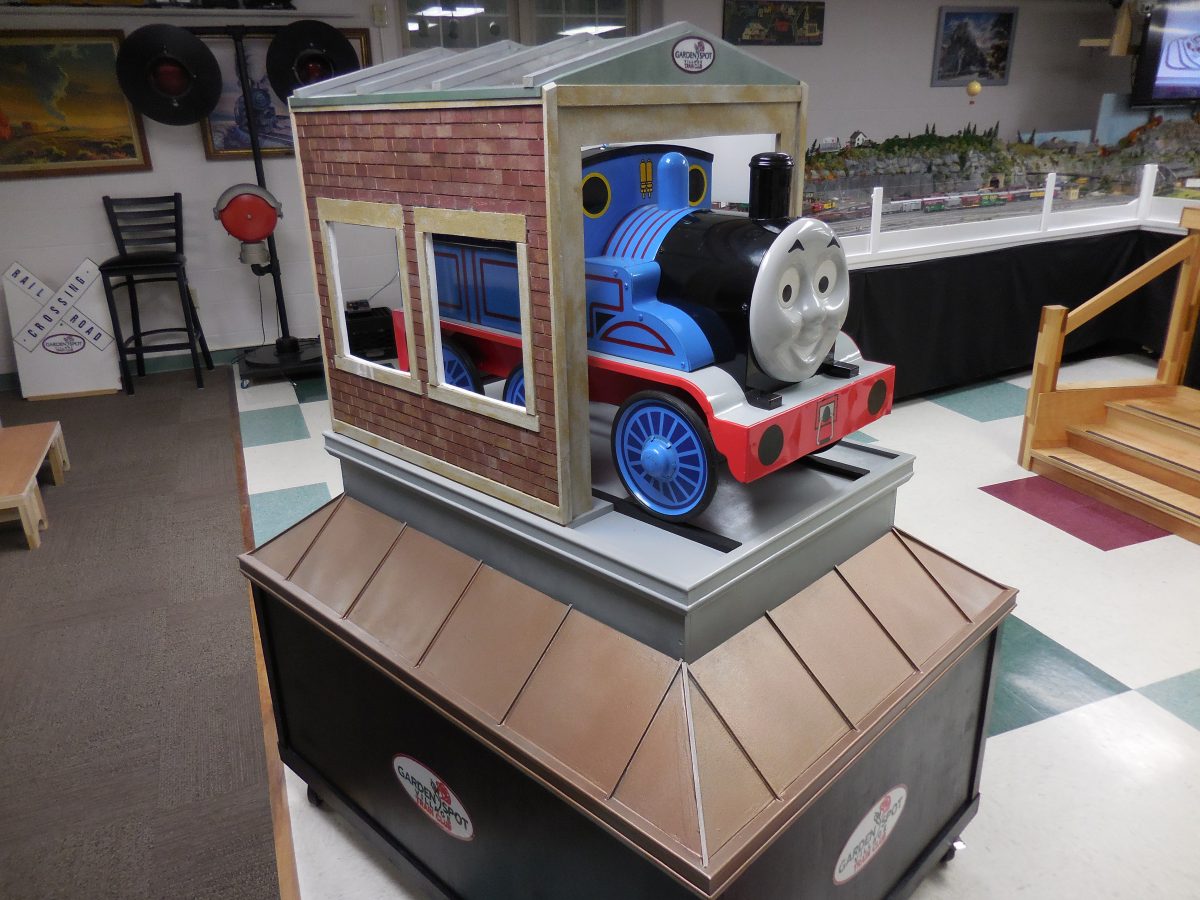 GOODY TABLE
We will have a large amount of excess train related materials available for a donation at the Public Open House starting in September until the end of  the year.
You will 'Look & Learn' about retirement at Garden Spot Village and not how to build a model railroad.
However, you can ask to see the Train Room during your 'Look & Learn' visit and tour.