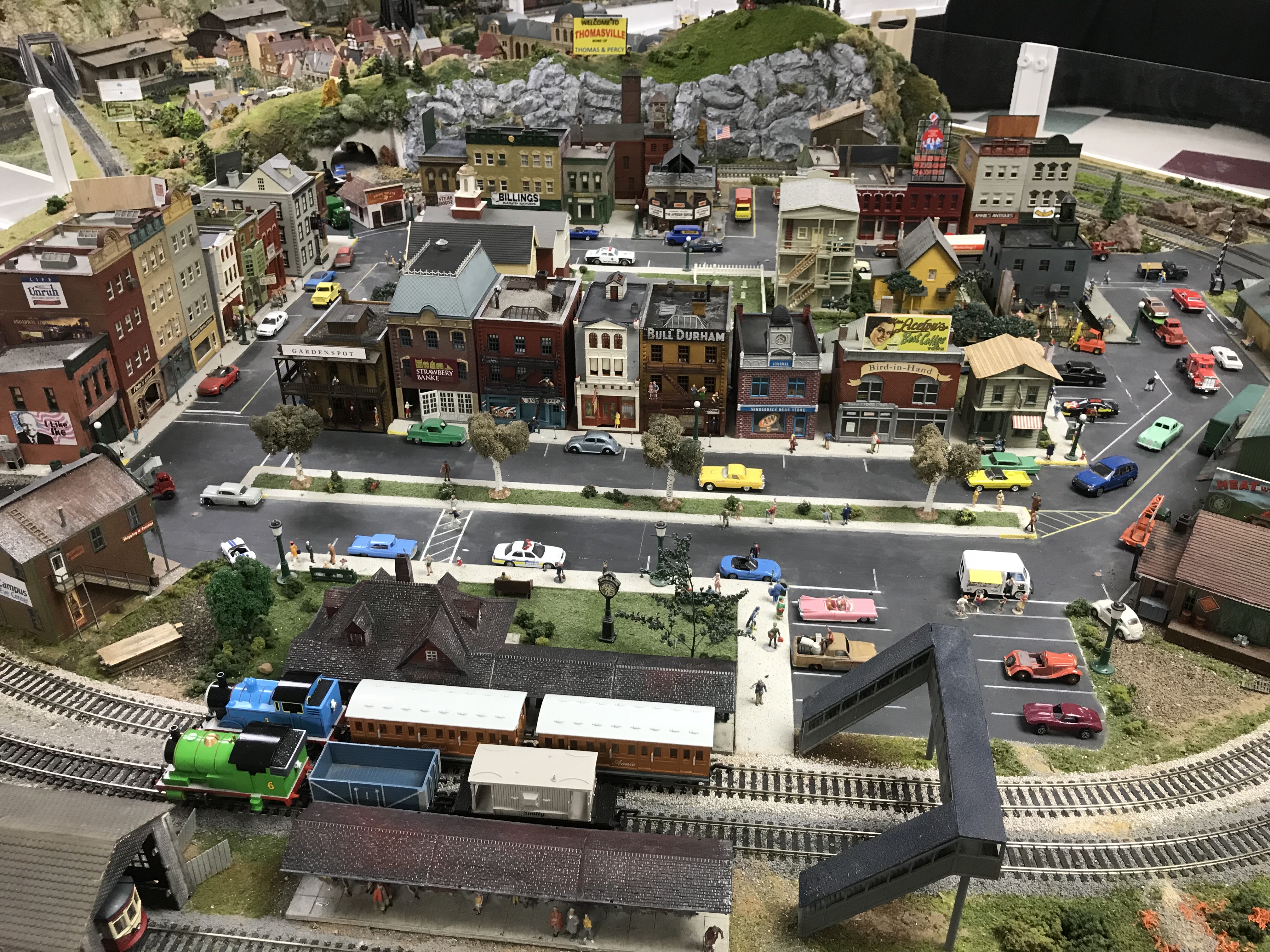 Welcome to the Thomasville portion of the Garden Spot Village Train Club 'HO' scale Train Layout.  In the center stands the town encircled by two tracks. Thomas the Tank Engine is assigned to the inner track with his friends Percy and James both assigned to the outer track.
Children LOVE talking to Thomas, and when he answers back, that's the best part of visiting Thomasville.  Children, ideally 3 to 7 years of age, stand on the platform in front of Thomasville and engage in lively conversations with Thomas.
Pictured below are: Thomas, Percy, and James, respectively.  On the next row is our 'Photo Op' Thomas and a Thomas Pedal Car on display.